Finally, another tutorial, this time it's all about how to animate things in Flash 8. Check out how I make a Minccino come alive!!! Lemme know if it helps thanks!!

p.s. In later versions of Flash, there are many types of tween to choose from, in my case, use classic tween NOT shape tween.
p.s.s. You can also just export a gif image (and check transparency if u want transparency) right in Flash but the colors turn out very wrong, hence it is best to go through my way and have your animation displayed in the right colors.
Final Product:
My other tutorials: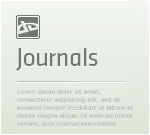 Useful Tips on DrawingI am an Art student myself so I cannot promise any genius suggestions, the following factors are some things I came up over the year of drawing. Here I wanna make them into a list so I can always come back to this and use it while I draw. Here i go~

:star:Planning:
The first step of drawing. Start planning by setting the genre of the piece, do you want it to be animal? people? realistic? fantastic? mostly scenery? no background? color tone? black and white? landscape? portrait? You can even start with a name for the piece if it helps. Gather references for form and color. Do NOT copy any people's work. If you are using people's textures or