Watch
(Since I have always enjoyed making pixel arts, I really should have started stamp-making a long time ago

well, here they come!!

)
Sorry I don't want to take requests for stamp ideas. But I opened commission for stamp making, for those of you who wants a unique message delivered thru stamps please check out my commission info here: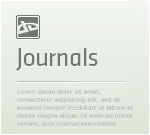 CASH COMMISSION IS OPEN:star::star::star: Cash Commission is now OPEN :star::star::star:
(UPDATE: Slight adjustment of price, no more point commission now sorry guys!!)

:star: HOW DOES THIS WORK:

:bulletblue: Note me on what you want me to draw, in as much detail as possible, link me with as many reference pictures you got as long as they help me understand your requirement better. (Make sure you explain everything you have in mind! EX. if you didn't mention background, then I will give you a drawing with no background!)
:bulletblue: I will post a draft in my "commission folder", you go check it out, if you want to make changes, inform me and I can edit it unti

You have my permission to use my stamps to decorate your profile pages!


Dunno how to use a stamp? check out ~
Koomm
's guide here:
[link]
My other stamps: